This poem was inspired from a dream i had
of a soldier who was missing in action
and wanted me to tell his wife
that he was ok
this poem is dedicated to
all the soldiers who have fought for or have served our country
and also for my family and friends who have served in the armed forces..


Address Unknown
~~~~~~~~~~~

copyrighted 2000
Tracy Corpe


Dear Soldier, how are you
It's been so long since you left
I've missed your smiling eyes
and your letters I have kept
I've tried to be happy
Though it seems you're always here
In my thoughts, in my dreams
In my newly fallen tears
I have tried to dismiss you
As my heart fights my mind
As I circle through this motion
I have lost on every side
So, dear soldier,please come home
Though I know you'll never hear
You've been listed missing in action
For many many years
I just wanted you to know
That I still play our song
And I can still feel us dancing
As if you were never gone....






This is an exerpt of a story I found in a news article from 2003.
LONG POND, Pa. - Sandra Puello is strong for her children. But when they're at school and she's alone in her big new house in the Poconos, she inevitably thinks about her husband, and breaks down. Six months ago, Army Sgt. Jaror C. Puello-Coronado, a military policeman, was guarding a base in southern Iraq when an out-of-control dump truck hit and killed him. He is one of 28 from Pennsylvania who have died in the war with Iraq, where the U.S. death toll reached 500 Saturday
On July 13, Puello-Coronado was guarding the entrance to a military base in Ad Diwaniyah, about 100 miles south of Baghdad, when he spotted a dump truck whose driver had lost control. Puello-Coronado pushed one soldier out of the way and warned another, but was unable to save himself, according to the military. "His ultimate sacrifice saved the lives of his friends," a military account said. In his last letter home, Puello-Coronado urged his wife to look to the heavens.
"When you sit quietly under the moonlight sky, look up and find the North Star. I will be looking at it also, and imagine me next to you, even though we are far apart," he wrote. "You can always find me in the star."




Please visit my tribute page to Carl Nicotera by clicking on the graphic below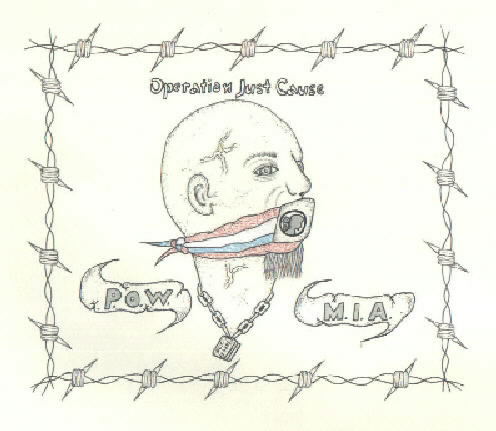 Artwork Copyright 2002 Matthew Scott Wilson



<! - - - - - - - - - - - - - Begin The Wall Link - - - - - - - - - - >

The VietNam Veterans' Memorial Wall Page
How to add this link to your homepage

<! - - - - - - - - - - - - - - - End The Wall Link - -




View My Guestbook
Sign My Guestbook
Address Unknown is a member of the
Want to join the ring? Get info  Visit other sites in the ring now!
[Prev][ SkipIt ][ Next5 ][ Next ][List Sites]
[ChatRooms]  [V Vets at Yahoo]


thanks to Ron for the use of his graphics:)



Gift Certificate

copyrighted 2000
Chamberpoet
Go to Chambers of Poetry